---
About Texas 4-H
Texas 4-H is like a club for kids and teens ages 5-18, and it's BIG! It's the largest youth development program in Texas with more than 550,000 youth each year. No matter where you live or what you like to do, Texas 4-H has something that lets you be a better you!
You may think 4-H is only for your friends with animals, but it's so much more! You can do activities like shooting sports, food science, healthy living, robotics, fashion, and photography.
Look for 4-H clubs at your school, an after-school program, a community center, or even on base or through the reserves for military families.
Texas 4-H is part of Texas A&M AgriLife Extension Service and the Texas A&M System. Founded in 1908, 4-H is the largest youth development program in Texas, reaching more than 550,000 youth each year.
---
Activities
In 4-H, the activities are organized by topics and called 'projects.' All 4-H members must be enrolled in at least one project. When you choose a project, you will learn everything there is to know about that topic. You will participate in various hands-on activities, learn new skills, do community service, or even make speeches about your project. Browse the list of projects to see what you would like to do.
How to choose your 4-H project:
Select a project you like.
Select a project that can be completed.
Consider the money and time it will take. Can parents/guardians help?
Consider the space and equipment that you have at home.
A 4-H project should be fun, serve a purpose, and be worth the effort.
Select only the number of projects you can complete.
Contact your local county club to see which projects are offered where you live.
Texas A&M AgriLife Extension- Polk County, 602 E. Church St. Suite 127, Livingston, TX 77351 936-327-6828
---
Enroll now, click the logo below!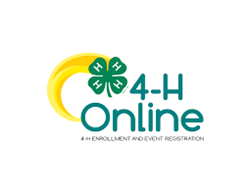 ---
Find us on Facebook, Click the Logo Below!
---
Have you prepared yourself for the Quality Counts Test?
Or Are You ready to Test?
 Quality Counts Guide, Here you will find your Preparation Guide!
Are you Ready? Quality Counts Test